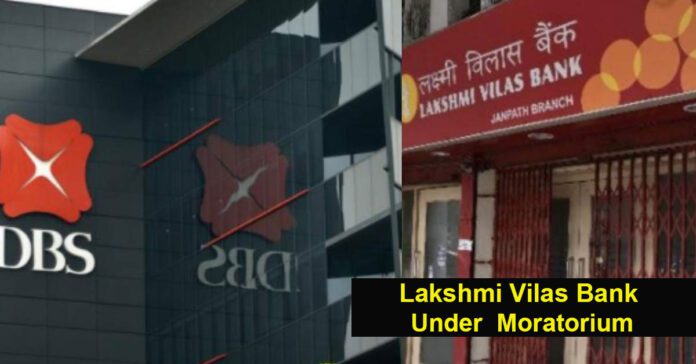 Lakshmi vilas bank merged with DBS bank, In a major development, the Reserve Bank of India has placed a private sector bank under moratorium owing to serious deterioration in the bank's financial position. This is the second time a bank has been imposed moratorium this year.
Lakshmi Vilas Bank (LVB) has been placed under a moratorium for a month by RBI on Tuesday (17 November). It also announced a draft scheme for the amalgamation of LVB with DBS bank of India within this duration. DBS will support LVB Rs 2,500 crore from its existing resources.
Owing to the bad financial position, RBI has restricted withdrawals at Rs 25,000 for depositors, during the period of moratorium.
RBI said, that the financial position of LVB Limited has undergone a steady decline as the bank has incurred continuous losses over the last three years. In absence of any viable strategic plan, declining advances and mounting non-performing assets (NPAs), the losses are expected to continue."
Yes Bank had also been placed under a moratorium. It was rescued by a consortium of public and private sector banks led by the State Bank of India, in March. In the case of Yes bank, SBI alone had injected Rs 7,500 crore into the cash-strapped bank and acquired a 45 per cent stake in it.