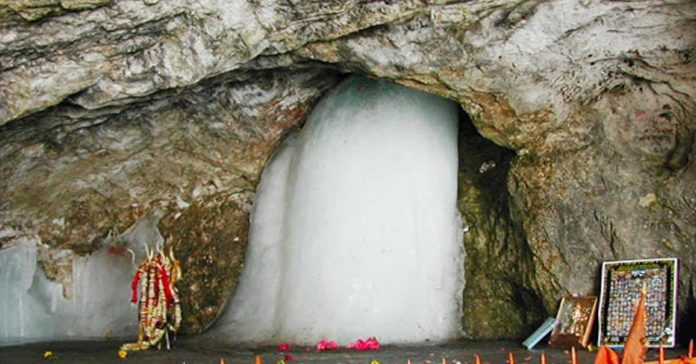 Amarnath Yatra: This is the second year in a row that the pilgrimage would not be carried out. It was cancelled mid-way last year.
The annual Amarnath Yatra, the Hindu pilgrimage to icy Himalayan cave shrine in Kashmir, will not take place this year because of the coronavirus pandemic. This is the second year in a row that the pilgrimage has been disrupted.
Last year, it was called off mid-way, days before the Centre scrapped  Article-370 and bifurcated Jammu and Kashmir into two Union Territories.
The Amarnath Shrine Board said in a statement, "Based upon the circumstances, the Board decided with heavy heart that it is not advisable to hold and conduct this year's Shri Amarnathji Yatra and expressed its regret to announce the cancellation of Yatra 2020,"
The board said that devotees can pay respects to the deity through live telecast.
"The Board is aware of and respects the sentiments of millions of devotees and to keep the religious sentiments alive, the Board shall continue the Live Telecast/ Virtual Darshan of the morning and evening Aarti. Further, the traditional rituals shall be carried out as per past practice," it added.
The Supreme Court, in an order this month, had asked the Jammu and Kashmir government to take a decision on organizing the pilgrimage, taking in account the ground realities.
On Tuesday, Lieutenant Governor Girish Chandra Murmu presided over a meeting of the Board, which was attended by senior Union Territory and the Board officials.
ALSO READ: India's Covid-19 tally up by 37,148 in past 24 hours; 11,55,191 cases so far, death toll crosses 28,000