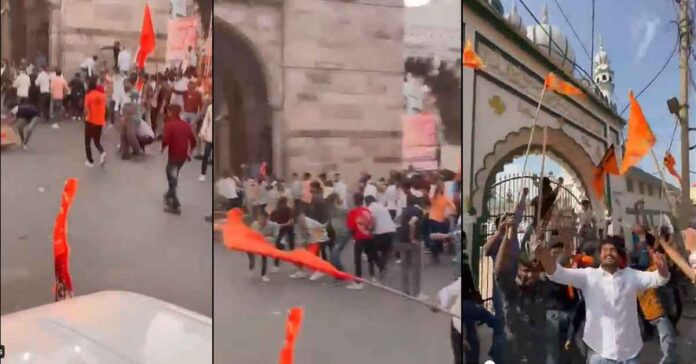 Ram Navami: In a viral video, Indian youth can be seen pelting stones at each other few men can be seen pelting stones from atop a house and the youth on the road are seen throwing them back to them.
खुद को तबाह करता एक देश ! pic.twitter.com/2Dx7GKaWJy

— Vinod Kapri (@vinodkapri) March 30, 2023
Evidently, it is destroying their own country. Young boys are at risk in such incidents. Netizens feel that the reason for this unemployment. However, others try to investigate who started pelting stones first.
Whatever or whoever must be the reason, people in this country need the right education and ethics, which in turn will protect our country from divisive forces.
Hindus outside a mosque on Ram Navami pic.twitter.com/AzWfU7FXCq

— naman (@naman_ltt) March 30, 2023
ALSO READ: Viral video: Noida woman drags domestic help out of the elevator