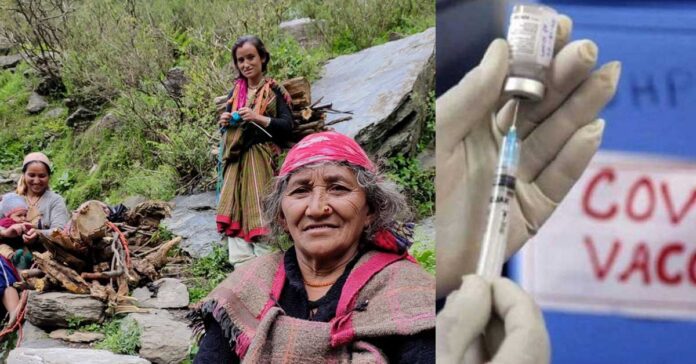 Himachal Pradesh: This Indian village Refused COVID Vaccines, Fearing God's Wrath. Malana, a village in Himalayas, consists of more than 2,200 residents. This village is a remote Himalayan village in Northern India's Himachal Pradesh state.
On May 22, when a team of health workers trekked for about 5 km(3.1miles) on foot to reach the village. They set up as Corona virus vaccination camp in the Village, Malana.
Unfortunately, only 36 people turned up to take the vaccine.
Most of the residents of the Malana village were reluctant to take the vaccine. Since, the village council, a religious authority, objected the vaccination drive. They claimed that their local deity, Jagadamani Rishi is not happy with the inoculation drive.
According to the villagers, they performed rituals, prayers and petitions for the deity for five months. They waited for the deity to convey its assent to the council for vaccination.
Consequently, the divine permission came in mid-May. Meanwhile, India was undergoing the devastating second wave of the corona virus pandemic.
However, the people of this village did not turn up despite the deity's permission. The villagers claim that Jagadmani Rishi spoke to them directly, through a woman he had possessed two days before the May 22 vaccination drive.
In addition to this, they said that the deity told them to ignore the vaccines as he would protect the village through his divine powers.
On reaching the village Malana, the health workers persuaded the reluctant to take the vaccine on the pretext that their deity will be angry if they take the vaccine. They said that the deity did not like vaccines and has not given permission to take them.
36 people came forward to take the vaccine on May 22 and 28 more took the vaccine on May 28 after the health workers persuaded the villagers. Even this small number is more than a victory.
ALSO READ: Panic Over Dose Interval of Covishield Vaccine Not Needed -Centre