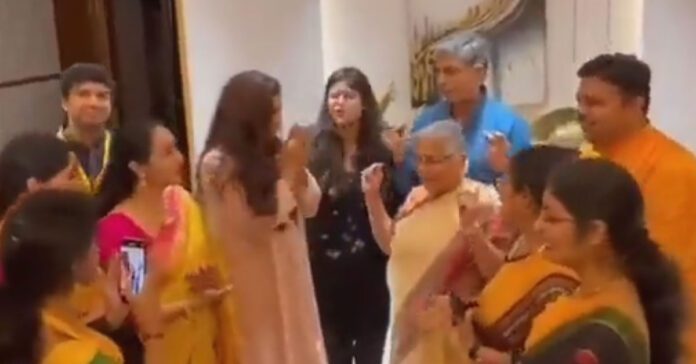 During the 'Infosys at 40′ celebrations in Bengaluru, a video of philanthropist Sudha Murty joyfully singing and dances as singer Shreya Ghoshal sang for her went viral on social media.
The event was held at Infosys' headquarters in Electronic City, Bengaluru.
Sudha Murty dances to Shreya Ghoshal's song
Omg..!!!
legend's Sudhamurthy amma & Shreyaghoshal di .
#SudhaMurty mam @shreyaghoshal
#Infosys #ShreyaGhoshal #Legends .
(Sudha amma dances her heart out on 'Barso Re Megha' with shreya di)
Omg..!!!🙏🏻 legend's Sudhamurthy amma & Shreyaghoshal di
. #SudhaMurty mam @shreyaghoshal #Infosys #ShreyaGhoshal #Legends
.
(Sudha amma dances her heart out on 'Barso Re Megha' with shreya di💃🏻🔥) pic.twitter.com/MmtT1CvZtt

— 💕𝑺𝒉𝒓𝒆𝒚𝒂_𝑺𝒖𝒔𝒉💕 (@Sush36068856) December 15, 2022
ALSO READ: Watch: Korean youtuber harassed by Mumbai men, 2 Arrested