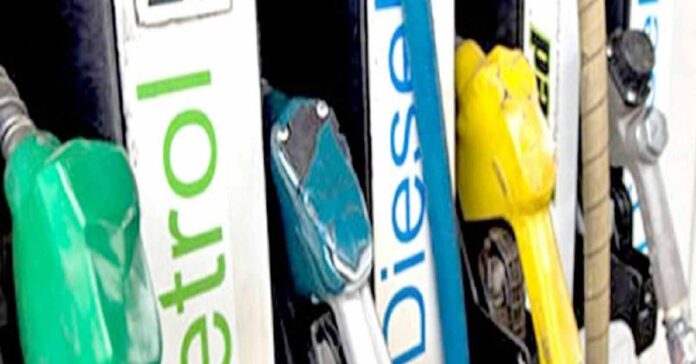 Petrol price is at all time high in Delhi and Diesel price in Mumbai. The highest ever rate of Petrol in Mumbai is Rs 91.34.
25 paise per litre were hiked of Petrol and diesel, on Thursday. It is the second consecutive day of increase in rates that took the prices to new highs.
According to a price notification from oil marketing companies, Petrol now costs Rs 84.70 per litre in Delhi and diesel is priced at Rs 74.88.
In Mumbai, the price of petrol was increased to Rs 91.34 a litre from Rs 91.07 previously, while diesel rates went up from Rs 81.34 to Rs 81.60 per litre.
Petrol price is at a record high in Delhi and is just a shy away from the highest ever rate of Rs 91.34 in Mumbai.Diesel price in Mumbai is at an all-time high.
After nearly a month, the State-owned fuel retailers – Indian Oil Corporation Ltd (IOC), Bharat Petroleum Corporation Ltd (BPCL) and Hindustan Petroleum Corporation Ltd (HPCL) – had on January 6, resumed daily price revision.
Rates have been hiked on two consecutive days. It has totaled to 49 paise for petrol and 51 paise for diesel.
As the international oil prices rose to their highest level due to the corona virus outbreak resulting in increase in Petrol and diesel prices.
The highest ever rate of diesel in Delhi was on October 4, 2018, Rs 75.45 a litre and Petrol was priced at Rs 84. Whereas in Mumbai, the highest ever rate for petrol was also on the same day when it scaled to Rs 91.34.
The government cut the excise duty on petrol and diesel by Rs. 1.50 per litre. The government tried to ease inflationary pressure and boost consumer confidence. Even the state-owned fuel retailers cut prices by another Re 1 a litre, which they retrieved later.
The petrol and diesel rates are revised on a daily basis in line with benchmark international price and foreign exchange. The government-controlled fuel retailers have been moderating rates since the pandemic broke out.
Retail rates were revised in India after the international oil prices bounced from the lows of April. Since May 2020, petrol price has been hiked by Rs 15.04 per litre and diesel by Rs 12.59 a litre.
ALSO READ: Why petrol, diesel prices are on the rise in India