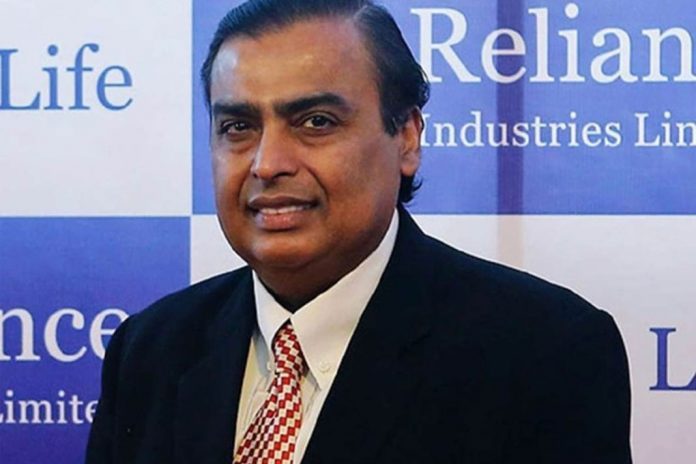 Mukesh Ambani loses $5.8bn due to the effect of Corona virus slowed down global economy. This virus fear wiped off millions from the share market, which is being witnessed on the richest Asians. Mukesh Ambani is known as the richest Indian, but he is not the richest Asian any longer as the oil prices collapsed in the global markets. mukesh Ambani is pushed to No. 2 on the list of Asia's richest people as Ambani lost $5.8 billion from his net worth on Monday.
The No. 1 ranking is being enjoyed by Ma, the Alibaba Group Holding Ltd founder. He enjoyed the No 1 ranking in mid-2018, and is now back on top with a $44.5 billion fortune, about $2.6 billion more than mukesh Ambani.
Saudi Arabia and Russia vowed to pump more in a struggle for market share and hence oil plunged the most in 29 years, as On Monday. The decline in demand is the first in more than a decade.
Alibaba's business also incurred huge losses but the damage was mitigated by rise in demand for cloud computing services and mobile apps.
The shares of Reliance Industries plunged 12 percent on Monday which is a big blow due to the economic recession over Corona virus. This year's decline is extended to 26 percent whereas the depository receipts of Alibaba's Company has slipped to 6.8 percent.
Saudi Arabia hinged on agreement from the group allies, especially from Moscow because it pushed the OPEC ministers to reduce the output to counter the impact of the Corona virus outbreak. On the other hand Russia, the world's second largest oil producer, refused to tighten supply. The prices have been having biggest cuts in 20 years by Riyadh, which has brought in the confusion on crude markets.