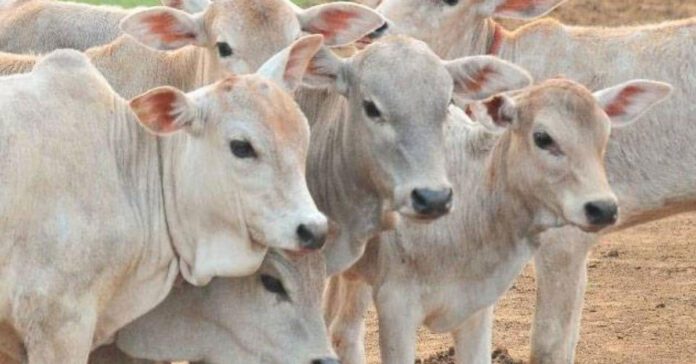 BJP MP Kiron Lal Meena demanded in the Rajya Sabha to declare Cow as the National Animal. He also insisted to enact a effective central law to stop cow slaughter in the country, reports NDTV.
The BJP MP made a special mention in the House on Tuesday. He said that cow is an integral part of Indian culture. He added that even some Mughal rulers like Babur, Humayun and Akbar were against the slaughter of the cows.
"Therefore, I demand that the central government should bring an effective law to stop cow slaughter and also, cow should be declared the National Animal," he said.
However, in his Zero Hour, other BJP MP's raised their concerns about the rate of illegal religious conversions were increasing in the country. He demanded for an anti-conversion law at the national level to ensure social harmony and national security.
Earlier, Patanjali chief Ram Dev Baba raised the demand to declare cow as the National Animal.